coors light - switch on the chill
staring at screens all day sucks. it's tiring, stressful, and makes it difficult to kick back and enjoy a cold one.
but the right lighting can also make you more relaxed, creative, and at peace.
coors light, the lightest, chillest of beers, is here to help you switch on the chill.
vega student awards 2021 centauri winner~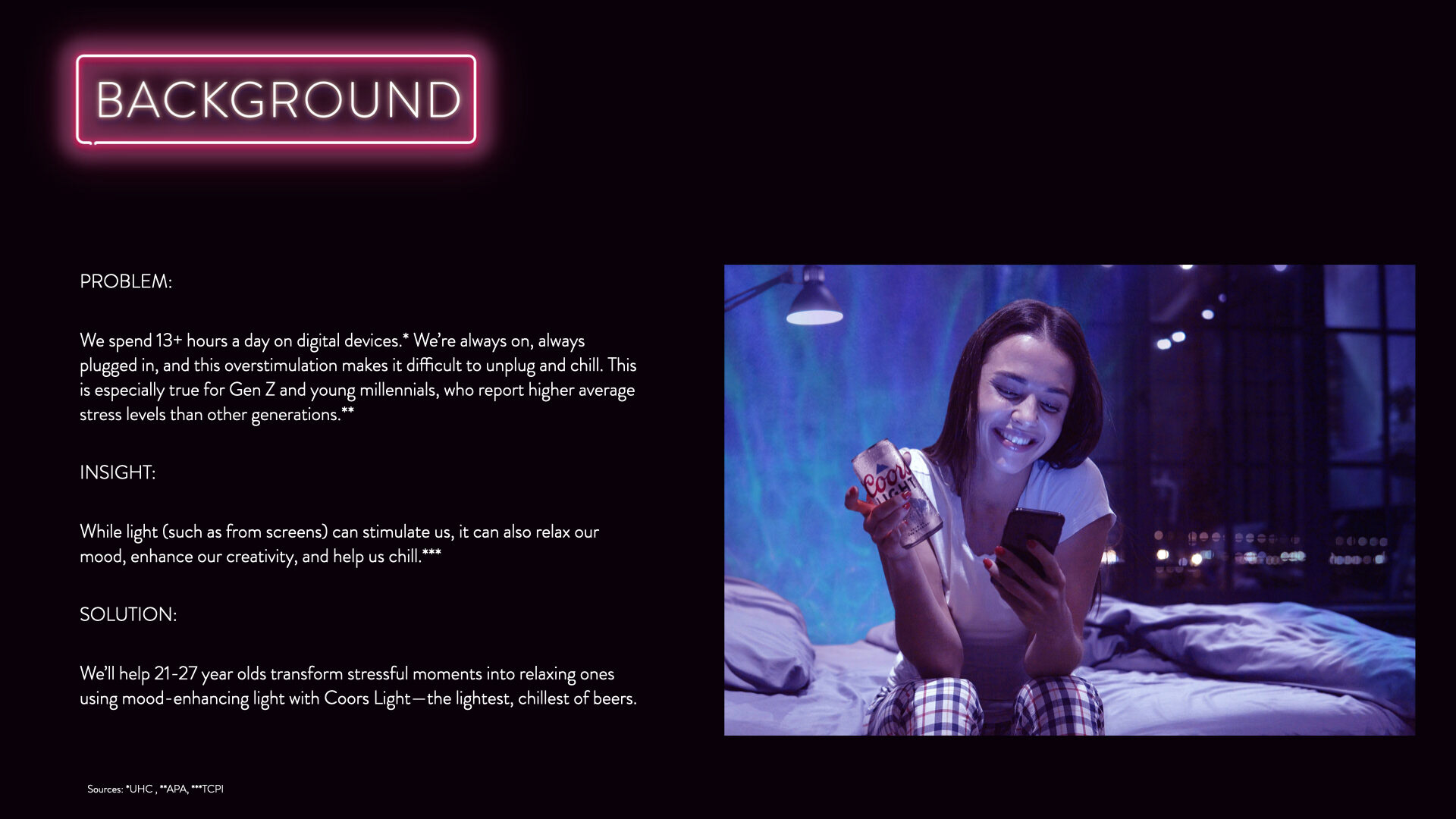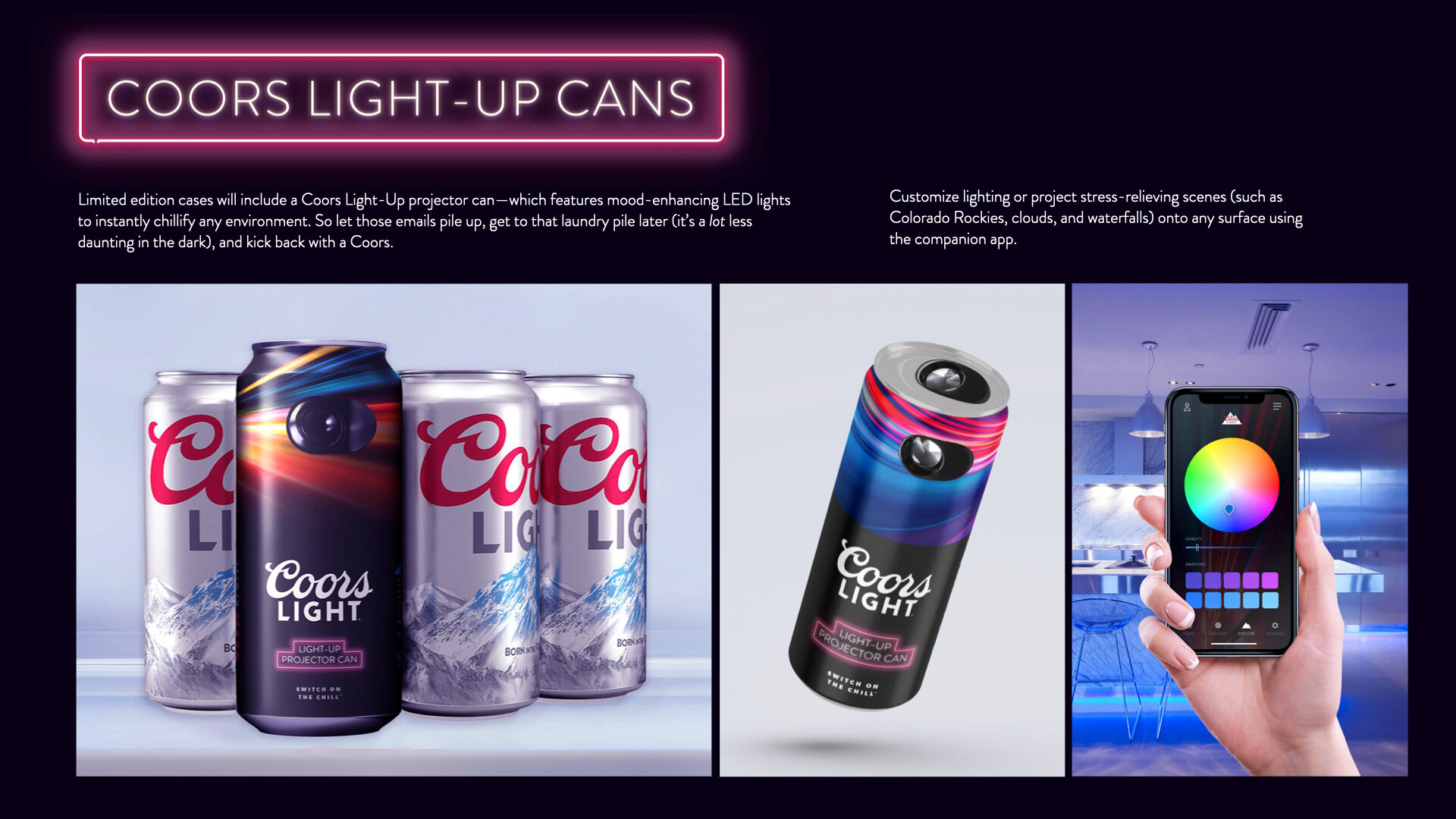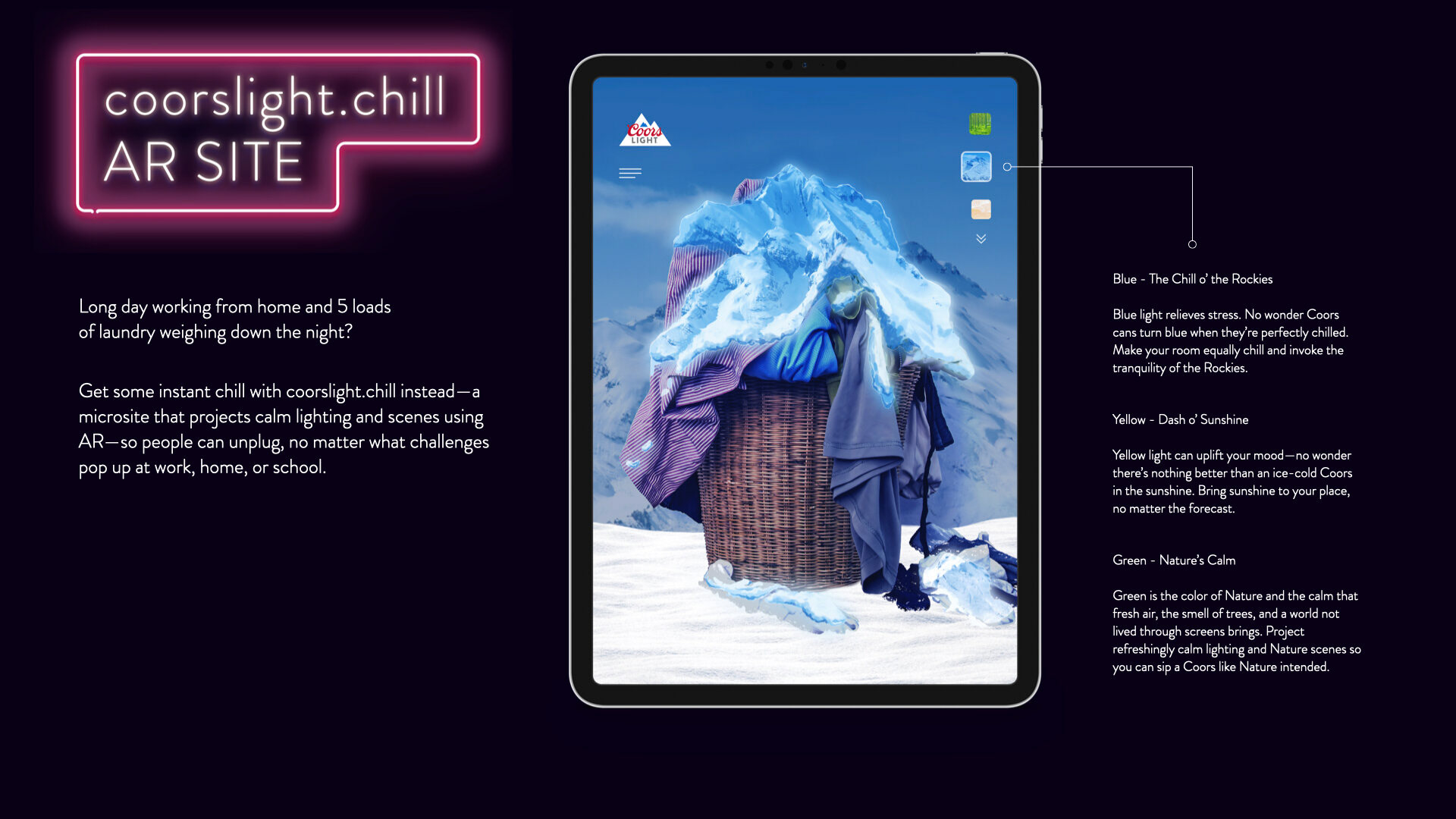 lofi beats are perfect for chilling. the girl in popular lofi youtube videos has become an icon of chill, much like coors.
we created a short lofi video featuring the lofi girl coolin' with a coors and enjoying the ambiance provided by the light up can.
Kick back with lofi girl, some chill beats, and a 6-pack of Coors Light featuring the Light Up can.
 This smart-controlled can beams mood-enhancing light to get you in a chill mood whenever you need it.
Ready to #switchonthechill?